Overview
The National Hotel's central location, facility and staff make it the perfect spot for many types of events including group day and overnight trips, special occasions such as rehearsal dinners and family celebrations, and small corporate meetings.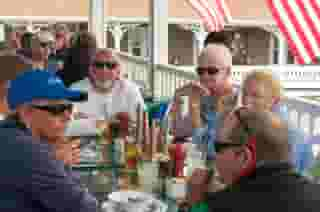 Group Day Trips & Overnights
The National Hotel has hosted many tour groups for both day trips and overnights. We work directly with the Block Island Ferry from Pt. Judith, RI and we are happy to accommodate groups from other destinations as well such as New London, Montauk and Newport.

The day trip package with the Pt. Judith ferry includes round trip transportation, a three course lunch on the porch overlooking the harbor and a guided one hour tour of the island. There is also time during the day to explore the shops and downtown area. 

The overnight package is available midweek, Sunday through Thursday, in May, June and September. It can include round trip ferry, baggage handling, overnight accommodations and meals upon request.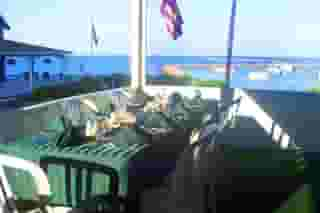 Special Occasions
Our hotel can accommodate special events such as rehearsal dinners, meet & greet events, family dinners and brunches. Depending on the time of the year, these events can be hosted on the front porch or in our dining room which opens to a private deck overlooking the firepit area.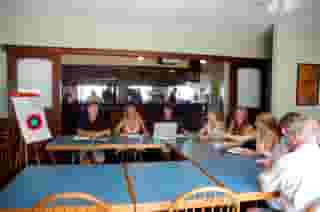 Meetings
Plan your next corporate event on Block Island! It provides a truly unique experience for your team. The dining room of the National is not your typical meeting space. It can accommodate up to 30 people depending on room layout. We have a variety of menus available including coffee breaks, afternoon snacks, deli buffet lunches; we are also happy to cater to your needs.